FatBoy Slim Free Immersive Concert on VR
Over the years, Fatboy Slim has become a big name in the world of electronic dance music, with a massive following of fans around the globe. His music is known for its catchy hooks, funky beats, and infectious energy, and his live performances are legendary for their high-octane vibe.
Despite being active for over two decades, Fatboy Slim remains a hugely influential figure in the industry. His music has inspired countless DJs and producers, and his legacy continues to be felt in the electronic dance music scene to this day.
This Thursday, March 30, they will surprise their fans again with an immersive concert "Eat Sleep VR Repeat" in the platform ENGAGE. The 45-minute adventure will take you into the Fatboy Slim's mind; starting at the drive-in diner, where you'll begin the journey with friends and fans.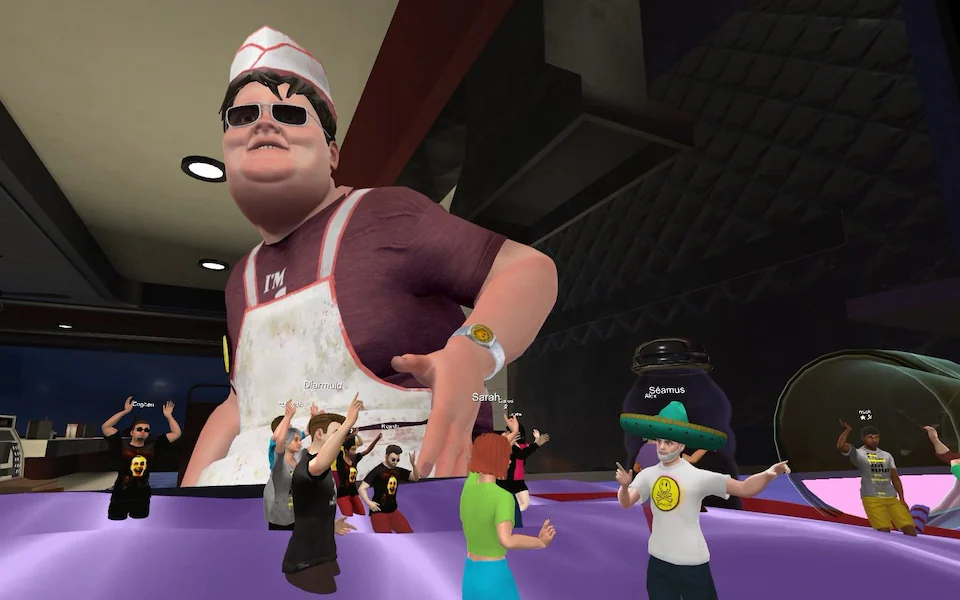 What is ENGAGE VR, is a virtual reality platform that provides users with an immersive and interactive experience.
The platform offers a range of features, including customizable avatars, interactive environments, and social interaction tools. It also includes a variety of content, such as educational simulations, training modules, and entertainment experiences.

Get ready your VR headset and you better steps to dance with Norm.
You can book tickets for Fatboy Slim's immersive concert 'Eat, Sleep, VR, Repeat' for free on Engage.