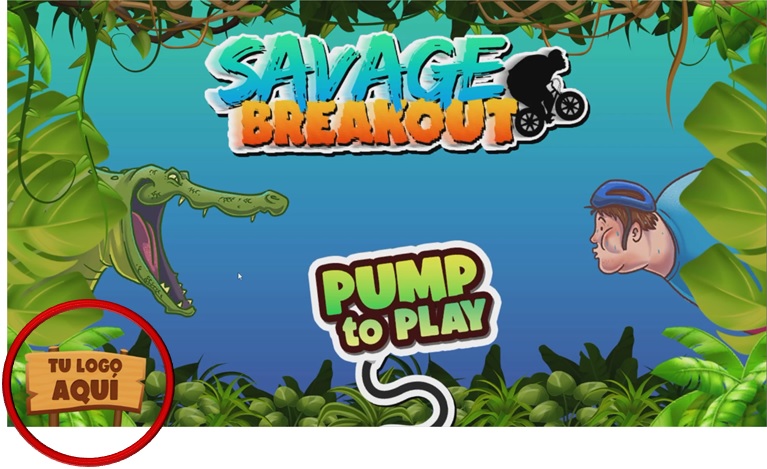 The Story Behind the Game: Bike Breakout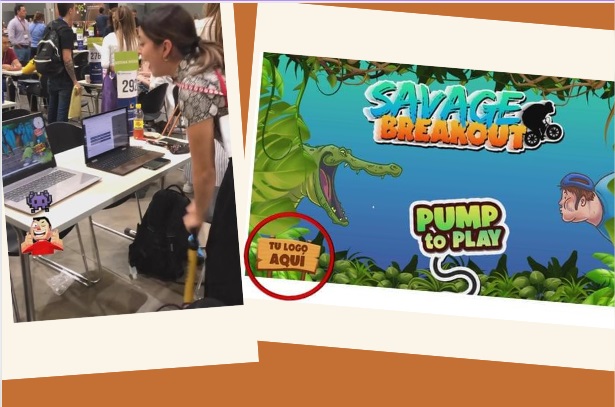 Three years ago, a travel and tourism brand approached us with an exciting challenge: to develop a game to attract users to their stands in shopping malls and have them compete for a prize. We knew we had to create something that was different, fun, and memorable.
After much brainstorming, we finally came up with a crazy but exciting idea: an arcade game in which a character had to escape from a crocodile, both riding a bicycle, armed with a real tire inflator as a controller (joystick), users could rescue the character.
It was an unusual concept, but we were convinced that it could be a fun experience for players. We worked hard to develop the game and created something that really excited us. But then, the pandemic hit and, despite completing the game, it was never launched.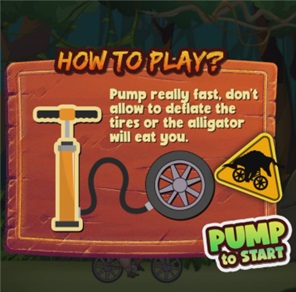 However, we did not lose hope. We took the time to improve and perfect the game. We wanted to deliver an experience that was different, fun, and familiar.
Finally, this year 2023, we brought the game to a Procolombia business fair in Barranquilla. There, we met with many potential clients, partners, allies, even competitors, and presented the game.
The response was amazing. The game mechanics were simple: you just had to activate a bicycle tire inflator pump to rescue the character from the threat of the crocodile. People of all ages connected with the game and it was exciting to see how it reconnected people with that basic essence of every human being, playing, and not just with two fingers on your phone.
It was wonderful to see how for a moment we were all just kids playing. Everyone was able to connect with that emotion that seeks the simple, the relaxing, the beautiful, and that is exactly what we want to deliver with our projects: something developed with a lot of love that can generate smiles and beautiful emotions.
The game was a huge success and taught us a great lesson: we must keep moving forward, even in the most difficult moments. We did not lose hope and managed to create something incredible. Now, we hope the game can reach more people and continue generating smiles.
You can see more of Savage Breakout here https://youtu.be/k77x-pkOiRQ